Sinners is a fictional rock band. This site is for entertainment purposes only.
The band members of Sinners appear in the series of erotic romance novels, Sinners on Tour, by Olivia Cunning.
Visit: www.oliviacunning.com for more information on the novels.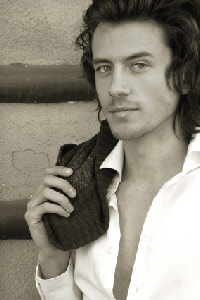 Occupation: Lead Guitarist, Composer
Favorite Instrument: Schecter Hellraiser custom, black w/white flecks
Born: February 21
Vitals: Black hair, brown eyes, 5'10″ tall
Known for his finger-burning solos, some say Brian "Master" Sinclair was born with a guitar in his hands. While that isn't exactly true, he did pick up the instrument at an early age. This is no surprise as his father is renowned guitarist, Malcolm O'Neal, of the 1970′s rock band, Winged Faith. Brian is a native of Southern California. He graduated from high school approximately ten years ago and started college to become a music teacher. When the band signed a contract with a major label in his freshman year, Brian quit school to tour with Sinners full-time.
Brian is currently married. His wife's name is Myrna.
Previous bands: Lead guitarist for Crysys
Brian Sinclair
Lead Guitar

Occupation: Lead Vocalist, Lyrics Composer
Vocal Styling: Baritone but ranges into higher octaves
Other instruments: Violin
Born: August 10
Vitals: Black hair, blue eyes, 6'4″ tall
Sinners was Sed's brainchild and he is the unquestionable leader of the band. His vision for Sinners' direction and drive to succeed pushed the band toward fame. Known for his unique vocal sounds, growls, and screams, Sedric "Sed" Lionheart sings with surprising richness and smoothness when a song calls for melody. His talent is entirely inherent. He's never employed a vocal coach. Sed's family moved from Minnesota to California when Sed was three, so he claims California as his home state. He has two younger sisters and a close relationship with both parents, who have been married for over thirty years. Sed is a high school graduate, but never aspired to anything but Sinners' ultimate success.
Hobbies: Bodybuilding
Sed was once engaged, but is currently single and has no children.
Previous bands: None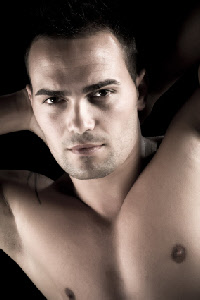 Sedric Lionheart
Lead Vocals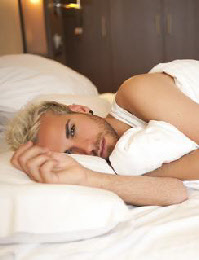 Jace refused to get out of bed to have his picture taken, so the photographer took this shot.
Occupation: Bass Guitarist
Favorite Instrument: Aria SB-CB bass, solid black
Born: July 14
Vitals: Blond hair, brown eyes, 5'6″ tall
Jace joined Sinners two years ago, after being recommended by Dare Mills (the lead guitarist of Exodus End and Trey Mills's older brother) to replace Sinners' previous bassist Jon Mallory. While very skilled on bass guitar, little is known about Jace. He remains tight-lipped about his past, his family situation, and his home life.
Jace is single and has no children.
Previous bands: None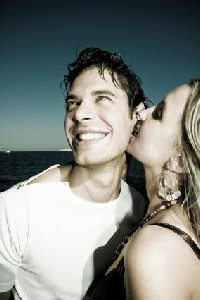 Trey Mills
Rhythm Guitar & Background Vocals
Eric insisted we use this picture for whatever reason.
Occupation: Drummer, Composer
Other Instruments: Bass, Guitar, Ukulele, Kazoo, you name it, he wails on it
Vocal styling: Tenor
Born: December 3
Vitals: Black hair, blue eyes, 6'5″ tall
Eric is the main composer/arranger for Sinners. His musical talents are both varied and skilled. He switched to drums at Sed Lionheart's insistence when Sinners was founded, a role he has adapted to well. He's known as one of the best drummers in the business because his sound has a unique melodic quality. Eric grew up in foster care. He has no known siblings.
Single and has no children.
Previous bands: Lead singer and bassist for Crysys
Occupation: Rhythm Guitarist, Background Vocalist
Favorite Instrument: Gibson Les Paul custom, black and yellow abstract paint
Born: June 9
Vitals: Black hair, green eyes, 5'10″ tall
Trey's shredding style compliments Brian's soloing perfectly. Sinners' two guitarists compose and perform amazing dueling solos, which many say is what propelled the band into superstardom. Trey is often asked why he doesn't become a lead guitarist, as he definitely has the skill. He insists that he's prefers rhythm guitar and feels privileged to support and sometimes accompany Brian's amazing solos. Trey was born and raised in Beverly Hills, California. His father is a plastic surgeon to the stars, while his mother an earthy artist, who throws herself into innumerable charity causes. Trey's older brother is Darren Mills, the lead guitarist of Exodus End.
Single and has no children.
Previous bands: Rhythm guitarist for Crysys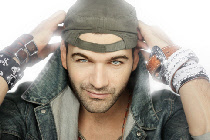 Occupation: Bass Guitarist, Composer, currently unemployed
Favorite Instrument: BC Rich Heritage Classic Mockingbird, trans red
Born: October 12
Vitals: Black hair, gray eyes, 5'11″ tall
Jon Mallory assisted in the composition of Sinners first three albums. The band wishes him well.