Sinners is a fictional rock band. This site is for entertainment purposes only.
The band members of Sinners appear in the series of erotic romance novels, Sinners on Tour, by Olivia Cunning.
Visit: www.oliviacunning.com for more information on the novels.












Melissa is Marvelous
I can tell because you have a Sinners tattoo. I do think it would look much better on your boob. Or on your inner thigh. Or maybe just behind your ear. I know, let's play 'place the tattoo' and figure this out. I've got all night.
-Trey
Wicked Beat Entry 14
Return to Sinners Ink Main Page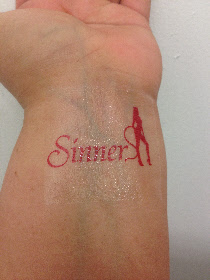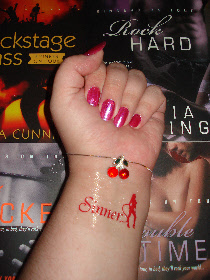 Carla's Cherry
If I asked real nice would you give me your cherry, Carla? I kind of collect them and yours is all sweet and tempting dangling there above your Sinners tattoo.
-Trey
Wicked Beat Entry 15
Beautiful Brandi
Rock on! Ever been on a tour bus? You would not believe the kind of kinky debaucheries that go on in Sinners' back bedroom. How about I give you a demonstration? Bring your devil horns.
-Trey
Wicked Beat Entry 16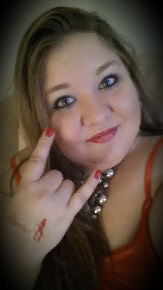 Coordinated Carol
I love how the red tattoo coordinates with the bra, which coordinates with me thinking about cherries, which coordinates with me on the prowl. Since you're responsible, I think you should be my prey.
-Trey
Wicked Beat Entry 17
Hottie Heather
There are four things I love above all other things: my family, my band, my guitar, and a hottie with ink. Also banging a hottie with ink. Okay, that's five things. I never claimed to be good with math. But I am good with figures.
-Trey
Wicked Beat Entry 18